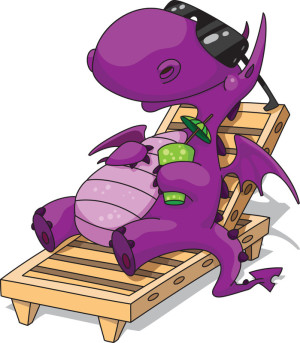 In my quest to learn how to overcome anxiety, I wondered if there was a correlation between anxiety and diet.  I can tell you from my own experiences I noticed a decrease in my anxiety level just by limiting my intake of certain substances, So, before you pick up your drink and take another sip, think about what you are consuming.  The things you put into your body are your responsibility.  Let's face it, when you consume food and beverages that can add to your feelings of anxiety, there is one person who will suffer the consequences.  That someone is you!
When I was first diagnosed with panic disorder,  I made a promise to myself that I would start eating healthier foods and limit the beverages that are bad for me.  We all have our downfalls and slip into the oblivion.  But, that doesn't mean you have to continue in that direction.
I happen to love soda and chocolate.  I could easily consume 2 liters of soda every day and that's what I was doing until I made a promise to stop the madness.  My anxiety and diet definitely needed to get under control.
Now I drink water during the day and allow myself soda with dinner. Never in a million years would I consider giving up my chocolate indulgences so I cut my intake in half. I can see a vast improvement:
I don't feel bloated from all of that carbonated liquid in my stomach.
I have decreased my caffeine intake that has a nasty habit of causing me the jitters and sends me bouncing off the walls.
Regular soda contains corn syrup, the worse kind of sugar possible.  It gives you a rush only to let you fall rapidly when the sugar leaves your system.  I haven't had regular soda since Tab was introduced in my area in the 70's.
Diet soda is no better, with chemical sweeteners that we are not exactly sure what their affects are…..remember Saccharin!!!  And still, I have to have my fix!
My cravings for chocolate, which contains sugar and caffeine, have diminished.
I don't feel guilty when I have my nightly soda and chocolate.  So, I don't beat myself up over eating something I know is bad for me.
What should you consume to give you energy?  Protein, plain and simple.  I eat a hard boiled egg in the morning that gives me the boost I need to start the day.  For lunch, fish is on the menu and for dinner, fish or chicken.  What about beef?  That I enjoy twice a week.
Remember that the consumables you eat, that aren't good for your anxiety, can still be in your diet, just in moderation.  If you find that eating sugar or caffeine in any amount still affects your anxiety then, you got it, stay away!  Don't forget that alcohol has sugar in it too.  Moderation people, moderation.
I would love to hear how others deal with the correlation between anxiety and diet.