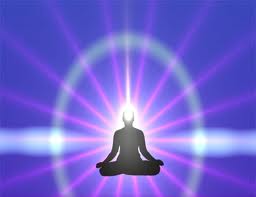 If you are like me and have problems with chronic pain as well as anxiety, please read on. Learning how to overcome anxiety will also help decrease your pain level. Yes I have been battling anxiety for 25 years however, in 2001 I was in a car accident. Lucky me, I now have 4 bulging discs in my lower back and also had neck surgery. My neck surgery was to replace 2 of the discs in my neck and now have a titanium plate. I often refer to myself as Titanium Woman.

Since my accident I have been in chronic pain. Anyone in chronic pain can tell you that it is no picnic. I have noticed, since my accident, my anxiety levels have risen. Sometimes I feel like I'm in a no win situation but I remind myself that there are others in worse condition. I'm not looking for sympathy (maybe just a little), I just want you to understand something. Anxiety can cause pain and pain can cause anxiety. Interesting huh? So that is more the reason to keep both other control.
I keep my pain levels under control with several techniques. One of these techniques is getting a deep tissue massage once a month. I would get one every week, if I could afford the cost. If you would like to read more about deep tissue massages please click here. Let me know about your experience with a deep tissue massage.