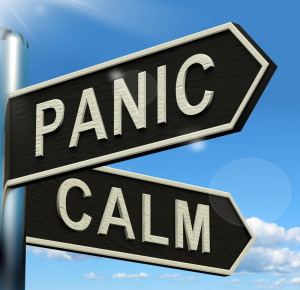 Nowadays if you want to learn how to cure agoraphobia you can just type it into Google and you will get to pick from millions of websites. This wasn't always the case.
I was visiting my mother a few days ago. As usual, she had the baseball game on and for some reason she was reminded of a very dark time in my life. Remember the time…
It was September 1986 and the NY Mets were heading for the playoffs. My friend bought tickets to see one of the final games of the season. It was a great plan for all of us to enjoy a baseball game together. It sounds so easy but not for me. Agoraphobia had taken over my life and I was barely holding on. I was coping and managing with medication but that was about it. All I had to do is take a bus ride and get on the subway for one stop. I made it to the top of the subway steps and I couldn't move. This couldn't be happening! It's less than five minutes to the first stop, I had to do this. But, I couldn't or maybe wouldn't is the right word. I didn't know how to challenge my anxiety back then. I was in a pickle. How was I going to let my friends know that I wasn't going to make it. Don't forget that we did not have cell phones in 1986. Perhaps if we did I could've called my friends and have them stay on the phone with me until I met up with them. Instead I headed for a pay phone and called home. I told my mom that if my friends called to tell them that I couldn't make it. I was so frazzled I couldn't even take the bus home and had to take a cab. When I got home I was so angry with myself. Why do I have to be so weak!
Meditation wasn't as popular as it is today but I was practiced it daily. Programs like Panic Away didn't exist. Coping and managing was the best that was offered by physicians.  But, I didn't consider that a cure, do you?
I felt that a cure meant that I didn't have to worry about panic attacks anymore. After all I was realistic that I couldn't live life without stress and anxiety. I don't think that kind of life exists.
It takes a lot of hard work and the cure doesn't happen over night. (oh how I wish it did!).  Even Barry McDonagh creator of Panic Away doesn't even attempt to make those claims. Barry answers the question of "how to cure agoraphobia" with a book explaining anxiety and panic attacks, audios that teach you how to challenge your anxiety, a forum, coaching and much more.
Yes, I own Panic Away and I use it when I feel like I may be slipping. I wish I had this program back in 1986!